Customized Connector Systems
We develop customized connector systems for your application. Our versality and technical expertise allows for innovative solutions - with fast reactions and from a single source. Our "Design in" support not only takes care of the technical specifications but also of economical aspects during production. The solutions found will be produced on schedule and customizable from small batch production to series of millions.
MPE-Garry: versatile, competent, dependable, and always on schedule.
Examples of customer-specific solutions for plug-in connectors
Here you can see a small choice of plug-in connectors that have been developed with the collaboration of our customers. In all examples, the production took place at our site.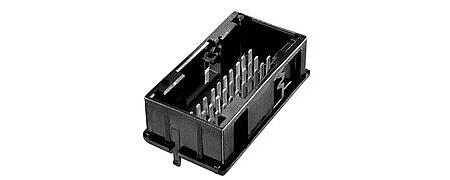 Electronical Contact Systems
We produce stamped and formed parts to your specifications and support your project from the initial idea to the finished product. Especially the development and production of electronical contact systems is one of our main core competences.
Examples for stamped parts
Here you can see a small selection of stamped and formed parts developed in cooperation with our customers. All parts are also made at MPE-Garry own manufacturing.